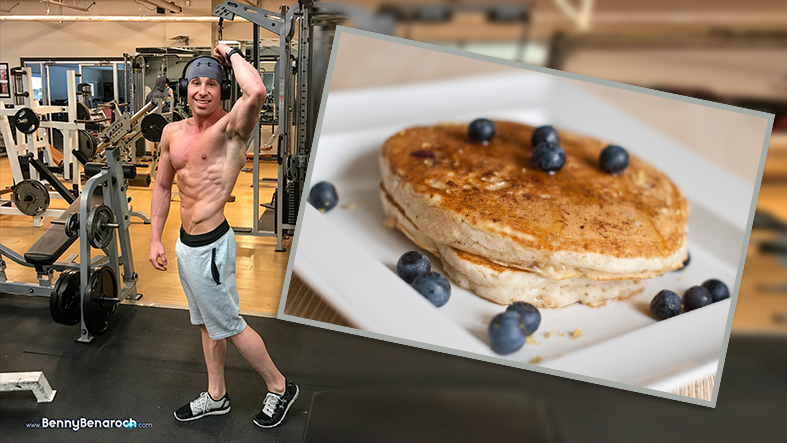 1 cup oats
1 cup water
1 large banana, very ripe
1/3 cup + 1/3 cup blueberries
½ tsp lemon zest
Blend oats, banana and water.
Gently add 1/3 cup blueberries and lemon zest
Spray a pan with cooking oil, add batter.
Cook until small bubbles appears, flip and remove from pan when cooked through.
Meanwhile, microwave the other 1/3 cup blueberries until soft.
Drain out some of the liquid, mash with a fork and serve the blueberry compote with the pancakes.