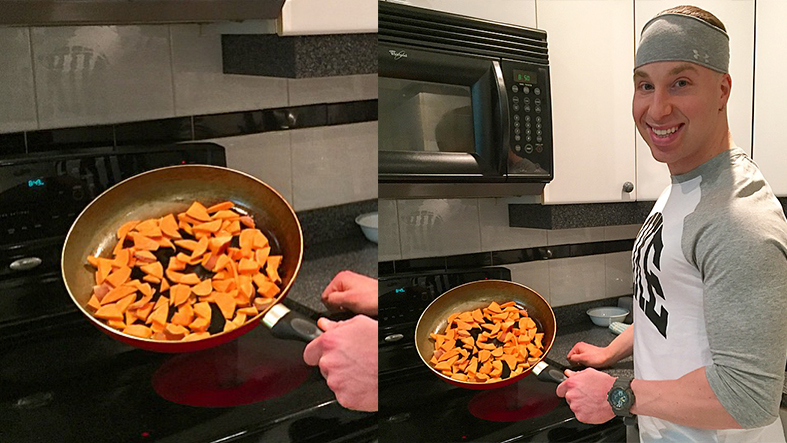 I'll admit I suck at cooking, but my sweet potato chips are delicious, and very easy to make! 
Step 1: Use a cooking spray on your pan so they don't stick.
Step 2: Cut your sweet potatoes into thin pieces.
Step 3: Make sure to flip them over every couple minutes so they don't burn. It should take a total of 30 minutes to cook.
Step 4: Add your favourite spices with some Himalayan pink salt.